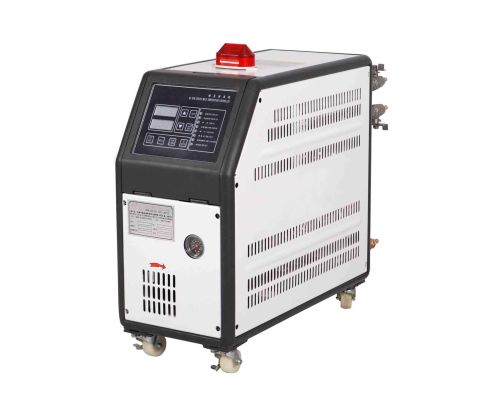 Features
1. Temperature for water cooler machine ranges from 15℃to 120℃. What's more, with access to famous PID automatic temperature control, precise temperature can be achieved with the deviation confined within 1℃.
2. The installment of liquid level switch, heating tank and high pressure explosion-proof pipes made of stainless steel makes the efficiency greatly improved.
3. The pump adopted is high temperature resistant and the material can flow at a high speed while maintaining the stability.
Safety Devices
Our water cooler machine is equipped with multi protective devices, covering phase-sequence protective device, short-circuit protective device, over-current protective device, liquid-level protective device and electronic time relay to ensure the safe operation. Meanwhile, danger signal can be launched automatically when technical problems occur.
Guangdong Leshan Machinery CO., LTD is a manufacturer of hydraulic blow molding machine, all-electric pet blow molding machine, auxiliary machine of like water cooler machine in China. Our bottle molding machines and water coolers have been exported to Malaysia, Indonesia, Nigeria Mexico, Egypt, Dubai, Algeria, Australia, New Zealand, Chile, Mali, Russia, Philippians, Singapore, Vietnam, India and Costa Rica.
Related Product