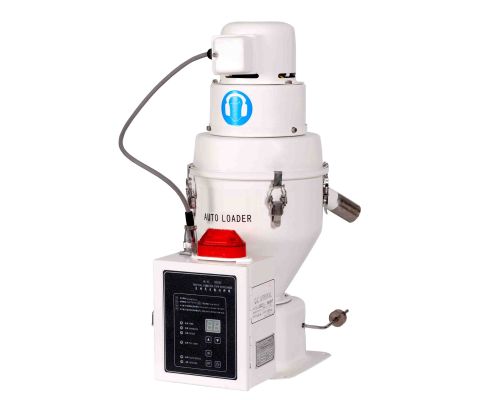 Description:
ML-AL autoloader (Vacuum Hopper Loader) is an ancillary machine which can work together with other various plastic machines and hopper dryers in the whole bottle blow line. It is suit to convey one kind of resin or material, installed upon a hopper dryer or molding machine directly. Besides, it is can be used for conveying plastic pellet. It provides a best solution for the transport of plastic materials.
Functions and Features
1. With access to advanced technologies and stainless steel-made parts, our vertical loader ensures high uploading safety and meanwhile reduces the labor intensity.
2. Controlled by micro-computer, our loader machine (vacuum hopper loader) turns out to be easy to operate and maintain. Furthermore, alarm will be launched automatically when detecting the shortage or overload of the feeding of the material.
3. DS vacuum hopper loader is compatible with hopper dryers and other injection machines to conduct the material transport.
Related Product