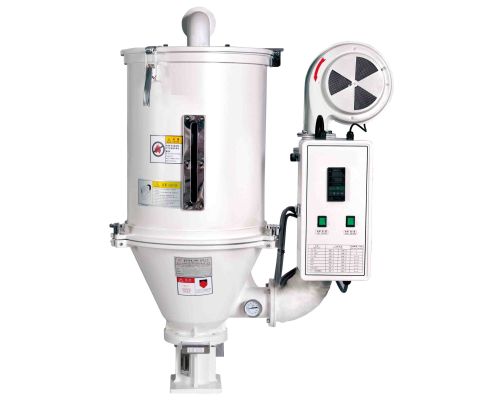 Description:
Our HD Series hopper dryer, widely applied in many different injection molding machines, is effective in getting rid of the moisture from the raw material prior to molding. It helps in maintaining corrosion resistance properties.
Features of Color Doses and Color Mixer:
1. The equipment of heat dispersal system featured in well-distributed heat spreading can ensure stable plastic drying temperature, thus contributing a lot to the efficiency of the drying. Meanwhile, the PID can guarantee accurate temperature control.
2. Overheat protection device is configured so as to keep the operator and machine from accidents.
3. Various systems including Standard, Micro-computer, Timer, and CE type are at your disposal.
4. The inside of the hopper is made of stainless steel.
Leshan Hydraulic Blow Molding Machine is adopted by many listed companies and China's top 500 enterprises, such as Wahaha, Yili, Sinopec. Leshan's hopper dryer is not only widely sold in China, but are also exported to Russia, Australia, Poland, Saudi Arabia, Bengal, Vietnam, etc..
Related Product