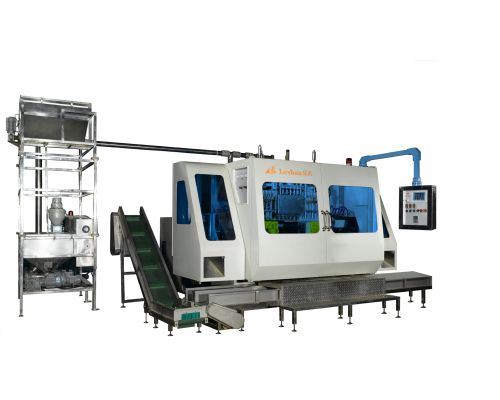 Description:
1. Four kinds of material, including trimmings can be mixed automatically recycled, crushed mixed and loaded into the hopper automatically according to the proportion set.
2. The loading of the material can be controlled with automatic feeding and stop offered.
3. Each hopper has valve for the manual exchange of the material.
4. When the maintenance is needed, the machine can provide the alarm and stopped when needed.
5. With the function of alarming and stopping producing when any material is not enough;
6. With the function of material auto-loading when material is low, and stop-loading when material is full.
7. Mixed material can be transported to each blow molding machine.
Features of Auto-Feeder for Blow Molding Machine
The utilization of the advanced CNC technology contributes to the precise accessories' processing and high automation
Maintenance
We offer one-year warranty and life-long maintenance. Installation can also be provided under the condition that the clients pay for the travel expense. Meanwhile, expect for rapid wear parts, other parts can be replaced free of charge within one year.
Package of Auto-Feeder for Blow Molding Machine: Packed with firm seal
Related Product