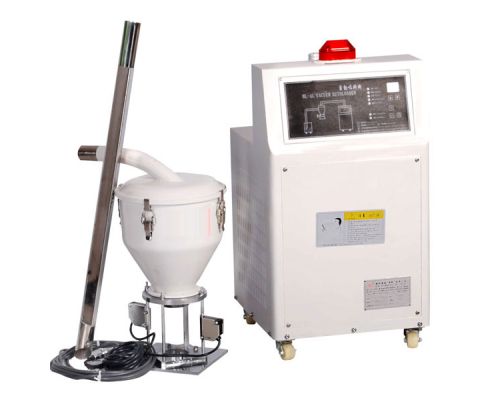 Introduction:
The hopper loader, together used with a variety of plastic machines and hopper dryers, serves as one of the ancillary machines to transport the plastic materials. Our hopper loader is specially designed with the suction hopper and loader separated, making it appropriate for long distance transportation. Meanwhile, the transportation efficiency can be fully guaranteed with the same material loaded to the same machine simultaneously. Various types are available as per the clients' specific demand.
Functions and Features
1. Simple installation and operation due to the automatic control by the computer.
2. ST type suction hopper made from stainless steel can be in good compatibility with the hopper dryer, injection molding machine to proceed with the material transfer.
3. When shortage or overload occurs, the machine will automatically launch an alarm.
4. The hopper loader also bears the function of automatic filter cleaning.
Guangdong Leshan Machinery CO., LTD is a manufacturer of hydraulic blow molding machine, all-electric PET blow molding machine, hopper loader and many other plastic machines in China. We provide our customer one year warranty, free installation for domestic market, charging for debugging in international market and lifetime services. The replacement of parts is one year for free, expect the rapid wear parts.
Related Product